Now that the holidays have come and gone, many of us are left feeling drained from all of the excitement we've endured over the last few weeks.
But instead of avoiding interaction with the real world and hibernating indoors, we recommend you check out some of the upcoming events in Vancouver this month and get the New Year started on a social note.
Vance Joy:
Australian indie-folk singer Vance Joy will be hitting up the iconic Orpheum Theatre January 12th and 13th. Music lovers can look forward to an intimate show, and the acoustics of the theatre will elevate the sound of Joy's beautifully soulful voice.
Vanessa Carlton:
Vanessa Carlton will be taking the stage at the Imperial on January 14th to share the 10 melodic songs from her fifth album, Liberman. Carlton will be accompanied by singer and violinist Skye Steele to create a daydreamy vibe. Hopefully Carlton will take a walk down memory lane and perform White Houses and A Thousand Miles.
Dine Out Vancouver Festival:
On January 15th, Canada's largest food and drink festival will kick off in Vancouver and will be dishing up countless ways to enjoy the popular West Coast flavours of the city. Choose from a 17-day calendar of culinary events and experiences, hundreds of restaurants throughout the city, and dozens of hotel options to create a one-of-a-kind dining experience.
Gluten Free Expo:
Vancouver foodies who have a gluten intolerance need to check out Vancouver's Gluten Free Expo, which runs January 16th-17th. Attendees can check out and sample hundreds of gluten-free products and learn gluten free recipes from experts at the live cooking stage.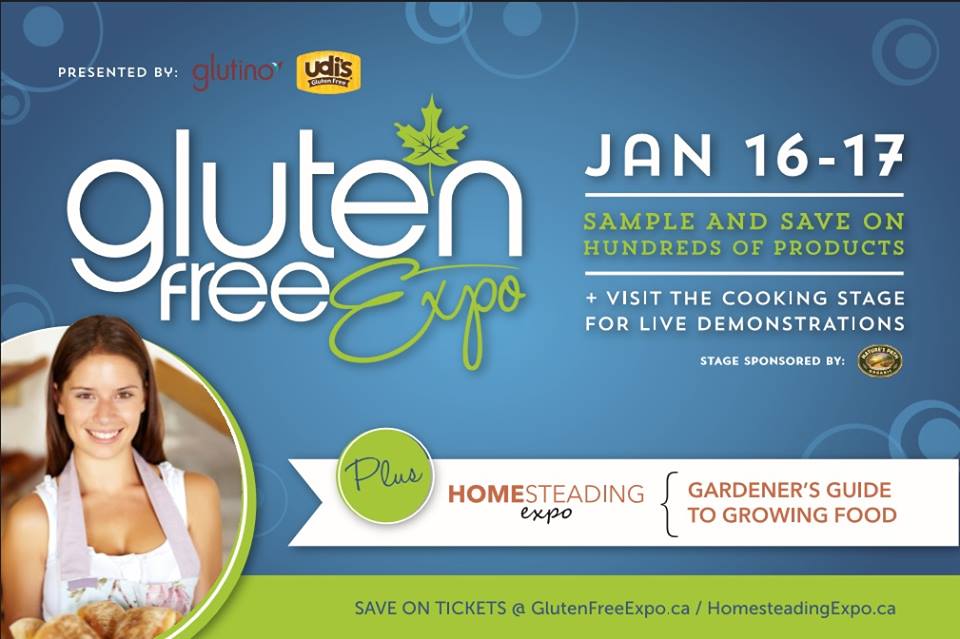 Vancouver Whisky Festival:
This is an event that whisky enthusiasts need to attend. On January 18th at Terminal City Club, whisky connoisseurs can come together to sample more than 120 different whiskies from around the world. Attendees can also enjoy food and whisky pairings, cocktail demonstrations, and guided tasting tours. Make sure to arrive thirsty.
Art, Eat & Sip on Granville Island:
This is an art and foods event you will appreciate leaving your house for. On January 20th, Vancouverites can spend the evening checking out the work of some of Granville Island's most talented artists, visiting local producers of beer and spirits, and tasting dishes from several of the island's finest restaurants, breweries and distilleries.
After Hours at Vancouver Aquarium:
If you're looking to try something memorable on your next date, then you need to hit up the Vancouver Aquarium's adult only after hours event. On January 21, guests can enjoy a beer or a glass of wine as they explore all of the aquarium's galleries after dark.
Blue Rodeo:
Iconic Canadian country-rock band Blue Rodeo will be hitting the stage at the Orpheum Theatre on January 26th and 27th. We can only hope that concert goers will get to hear the band sing their protest song, Stealin All My Dreams, about former Prime Minister Stephen Harper.
East Meets West:
In celebration of the 8th Annual Chinese Restaurant Awards, the Shangri-La Hotel Vancouver and Market by Jean-Georges present East Meets West, an epicurean feast prepared in collaboration between four gastronomic giants. From January 28th-30th, award-winning chefs Christophe Moret and Samuel Lee Sum will be representing the Shangri-La Hotel Paris, chef Ken Nakano the Shangri-La Hotel Vancouver, and internationally acclaimed Master Pastry Chef Thomas Haas the West Coast.
Top Prospects Hockey Night:
Hockey lovers need to check out this ultimate hockey showdown as hockey icons Don Cherry and Bobby Orr and their respected teams battle it out at the 21st annual Top Prospect showcase. Fans can watch the CHL's top 40 NHL draft-eligible prospects at the Pacific Coliseum. Puck drops Thursday, January 28th at 7pm.
Fraser Valley Distillery Festival:
For those looking to venture outside of the city, check out the Fraser Valley Distillery Festival on January 29th. The festival will feature some of the finest craft and micro-distilleries in B.C., and all proceeds from the event go towards The Chilliwack Academy of Music.
[ad_bb1]