Fine, it's actually $10.995 million.
But according to real estate website Zillow, Tavern Island's 3.5-acre property was "allegedly named for its use as a speakeasy during Prohibition."
So that's basically the best thing ever. And if you've got ten mil, you can probably find another $995K kicking around somewhere. (I assume when you're that rich you don't find coins under the couch, you find stacks of hundreds.)
Speaking of couches, you'll probably be able to fit a few of them in "the three-story home [that] boasts 6 bedrooms, 7 baths, 2 offices, an exercise room and steam room."
Of course, there's always the "2-bedroom, 2-bath guest cottage; a boat house with a large game room, bedroom and bath; plus a tea house with stunning nighttime views of the New York City lights."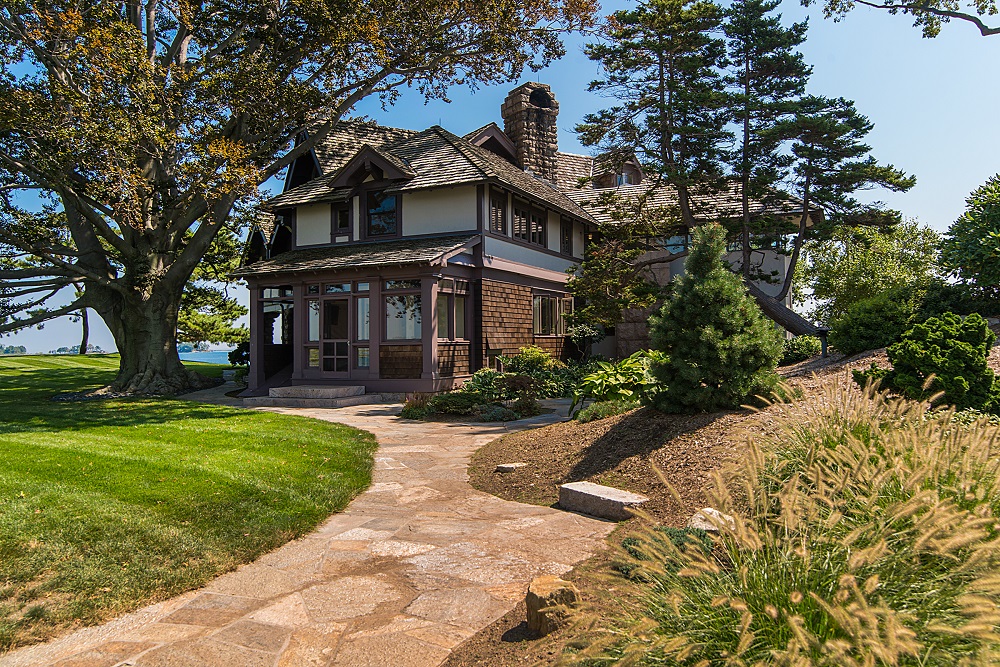 Technically the property sits in Connecticut waters, but it's still only a few waves from you to Manhattan.
If you're not drooling yet, you should know that the property also includes a half-acre plot on the mainland with a dock for year-round access.
Oh, and a "75-foot pool that overlooks one of four private beaches."
So when you're sipping on Ace of Spades this summer and entertaining your guests with stories that include Marilyn Monroe visiting the island (it's believed she attended a party there), just remember who introduced you to the property in the first place.
And send me an invite.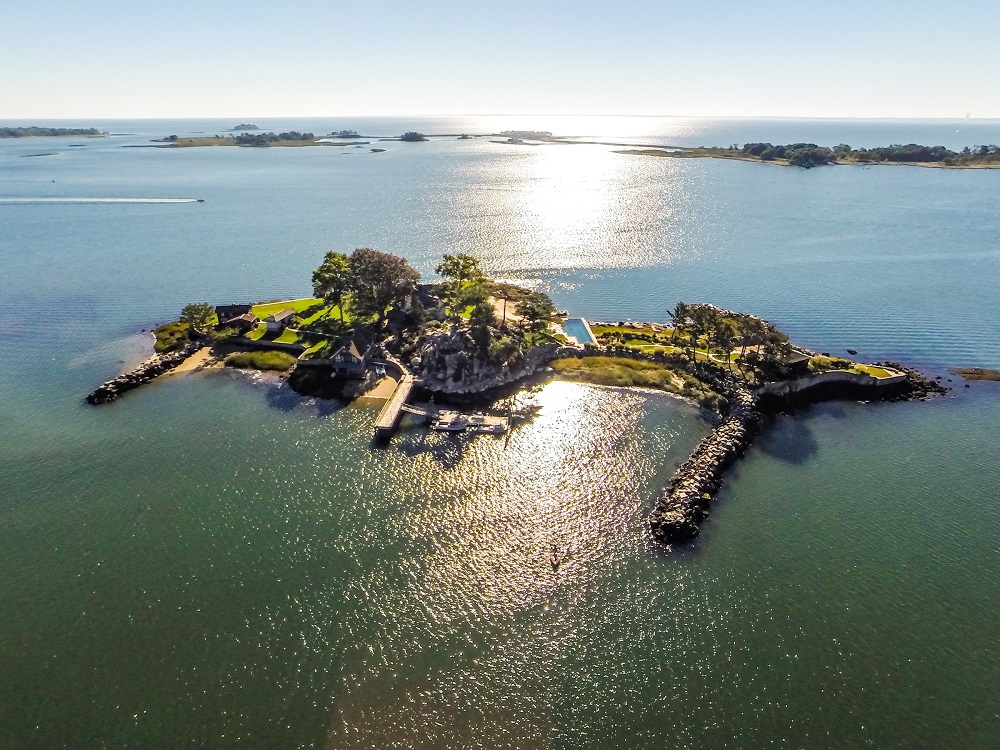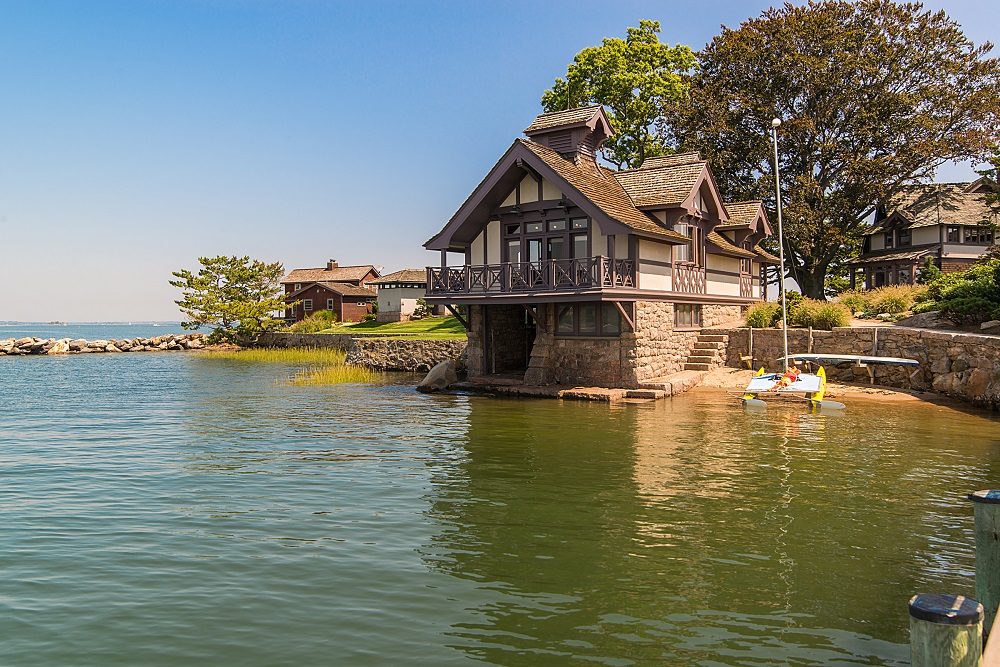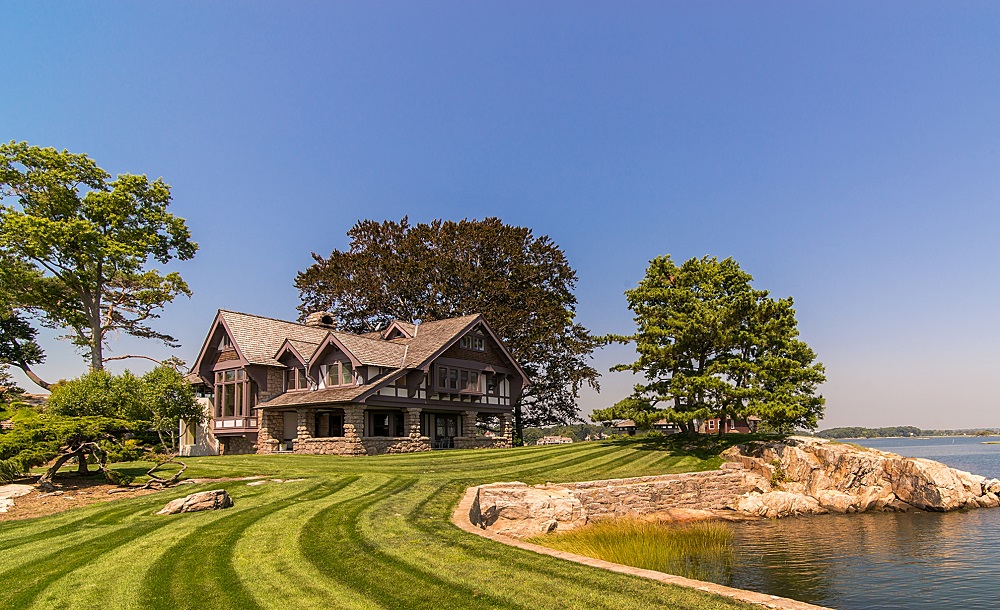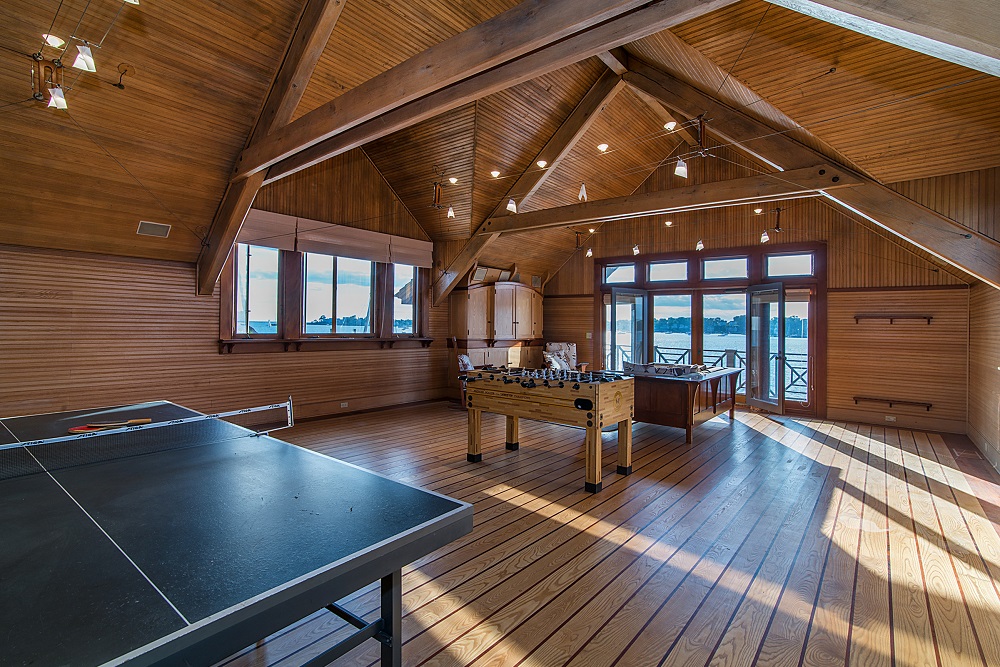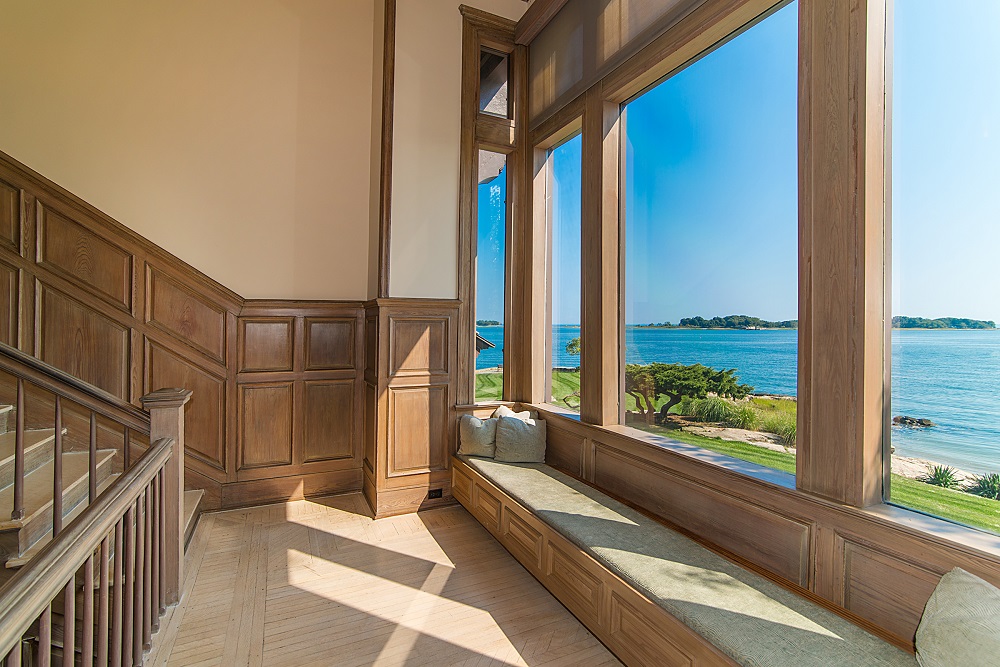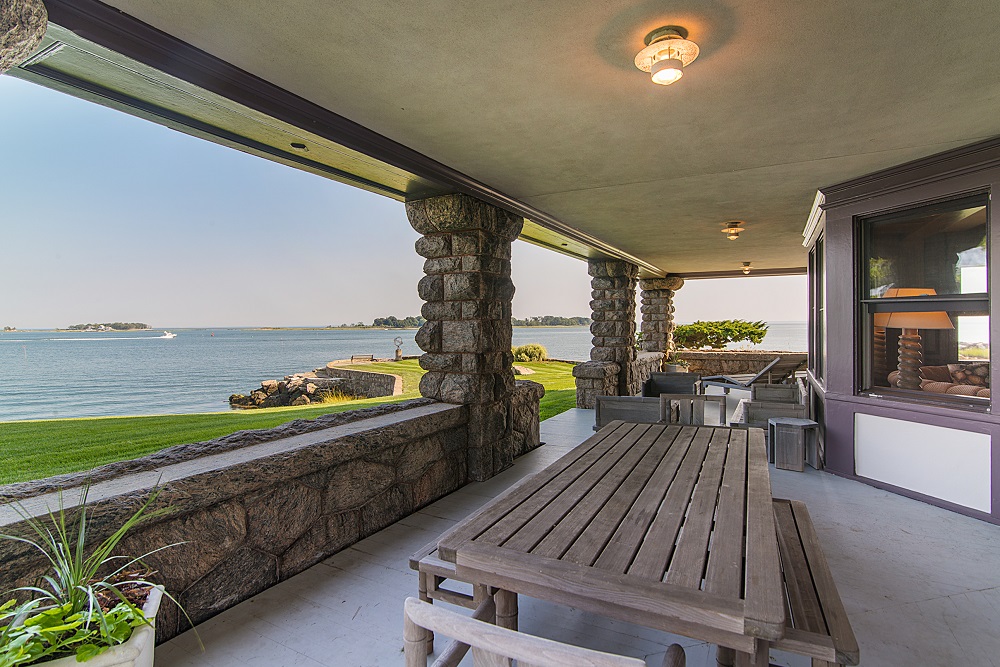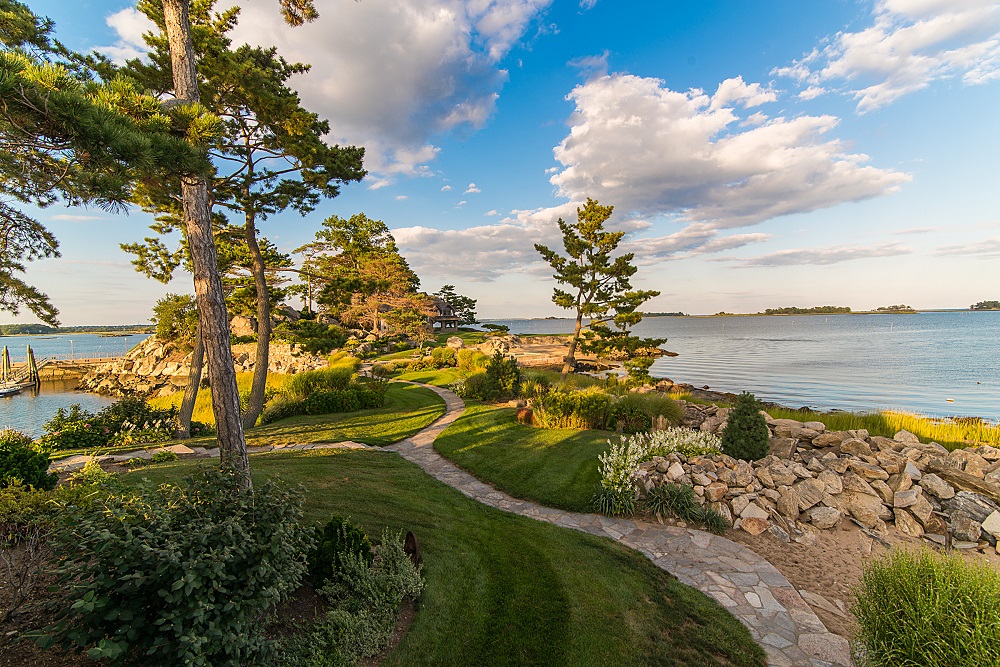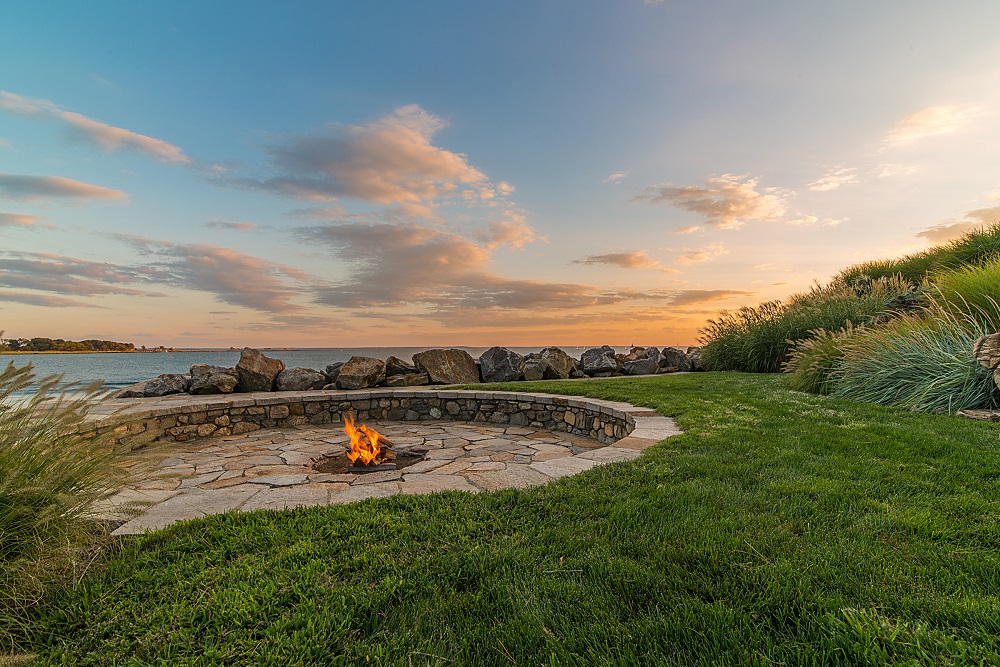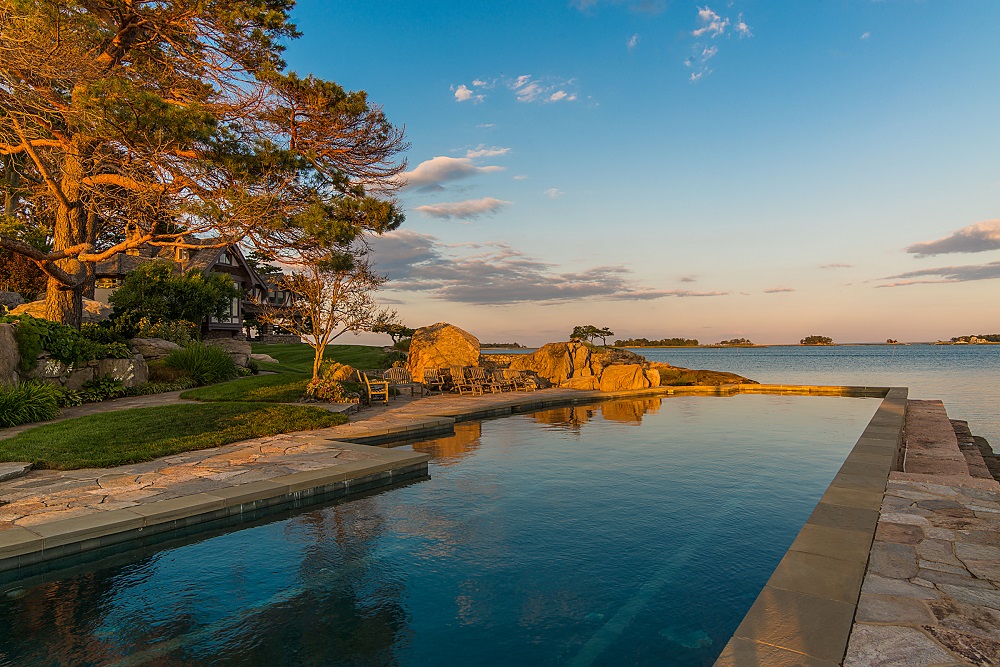 All images courtesy of  Zillow/Melissa Allison