Success isn't always given to people – it's earned.
Although some may have been born into bankruptcy, it isn't always a complete loss of hope. With a flaming desire to achieve more, these celebs are living proof that you can create greatness from nothing.
Here are 10 celebs who made it from rags to riches:
[ad_bb1]
Jim Carrey
Jim Carrey wasn't always the rich, funny actor you know today. In fact, there isn't anything comedic about Carrey's background. He was only 12 when his father lost his job and Carrey had to work in a factory to help support his family. On top of the burden of an after-school, full-time job, the Newmarket, Ontario native lived out of a van for some time. After dropping out of high school, he moved to L.A. to pursue an acting career. Carrey is now one of Hollywood's highest-paid actors.
Celine Dion
The five-time Grammy Award-winning musician didn't always have things going so smoothly for her. Dion grew up as the youngest of 13 siblings in the Montreal suburb of Charlemange, Quebec. After being taken under the wing of her manager, producer, and late great husband, Rene Anglil, Dion's found success through her musical talent. She now sells out shows in Las Vegas and is a must-see musician.
Justin Bieber
Love him or hate him, Justin Bieber has been around the block. The Stratford, Ontario native didn't always drive Ferraris and sell out football stadiums. Actually, Bieber spent his childhood in a rat-infested home, where macaroni and cheese was on the menu more often than not. Bieber found success through YouTube. His net-worth is now estimated at $200 million.
Jay-Z
The multi-platinum-selling rap artist has come a long way since his childhood. He is also married to the biggest pop star in the world, Beyonce. But Shawn Corey Carter definitely lived through some struggle. He was raised by his single mother in some of Brooklyn's most notoriously violent areas. Jay-Z sold drugs, living the hard knock life, before he cleaned up his act and found success in rap music. He is now worth $650 million.
Mark Wahlberg
His childhood reflects the badass characters he portrays. Wahlberg was born into a family the youngest of nine children, living in a three-bedroom apartment. After dropping out of high school and joining a gang, he had his fair share of run-ins with the law. He spent time in jail for assaulting two men and then realized this wasn't the life he wanted to live. Wahlberg made a complete turn around, and it has definitely paid off.
Leonardo DiCaprio
Often portraying wealthy characters in movies like The Wolf of Wall Street and Catch Me If You Can, Leo wasn't always the hotshot he is now. Leo grew up in some of the roughest areas in L.A. where he claims was "very poor." Leo admitted in an interview that there was a prostitution ring on his street corner and crime overwhelmed his neighbourhood with "violence everywhere." And now he has his Oscar.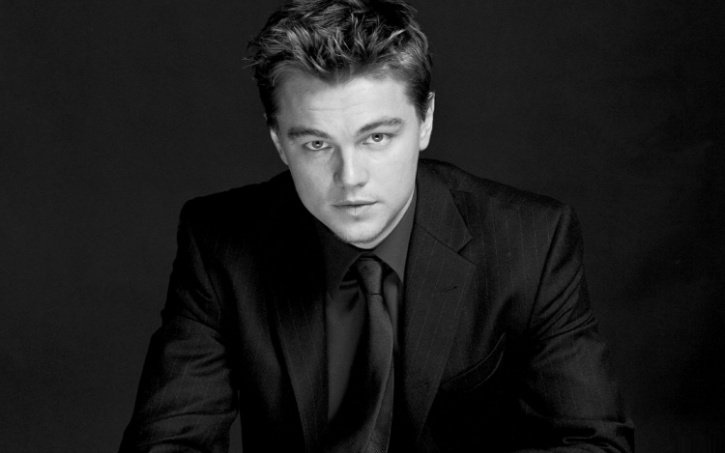 Oprah Winfrey
Journalist, philanthropist and humanitarian Oprah Winfrey has been through all walks of life. Oprah's success was never handed to her, and the now-billionaire made a name for herself after a lifetime of hard work. The Mississippi native was born into poverty to a single, teenaged mother. Oprah later experienced sexual abuse and molestation – which ended up in pregnancy. Her son died shortly after she gave birth. Oprah is widely regarded as the Queen of All Media, a title she has rightfully earned.
J.K. Rowling
Little do people know of her hardships. After the death of her mother, and miscarriage of her child, the award-winning author didn't allow barriers to prevent her from achieving her goals. It wasn't long after Rowling gave birth to a daughter when she left her unstable marriage. She didn't have two pennies to rub together – unemployed and living in a small apartment – while writing Harry Potter. Shockingly enough, Harry Potter was rejected by a number of publications before it was finally published. Rowling is now widely regarded as one of the best-selling living authors in the world.
Arnold Schwarzenegger
The actor, body builder and former governor of California came from quite the humble upbringing. Growing up in Austria, Mr. Universe experienced a childhood of food shortages and low income. Schwarzenegger says a highlight of his childhood was getting his first refrigerator. The Terminator's net worth is now a whopping $300 million.
Leighton Meester
The model, singer, and Gossip Girl actress comes with a story that has seen its fair share of gossip. Meester was born while her mother was serving a drug smuggling prison sentence – and only spent three weeks together until she returned to serve her sentence. She also reflects on times her family didn't have enough money for gas or food. Leighton moved to L.A. and found success pursuing an acting career.
[ad_bb2]